Our Language Classes
English, Spanish, Portuguese, Mandarin, French, and Italian
Our language program is designed to teach using primarily the language being learned to facilitate a quick and effective learning. cultural awareness is embedded in our program to support successful communication.
Individual and group classes are customized to your particular industry. They are available in any combination of face-to-face and LIVE online sessions. Our professional native or native-like speakers use current learning and teaching strategies assisted by the latest multimedia technologies to help you learn the language skills you need on the job and/or for any other personal endeavors.
All of our classes are flexibly scheduled at a time that fits your needs and throughout the week, except on Sundays. Also, all materials are included. For your convenience, face-to-face classes are delivered at your location (or at a mutually agreed upon location).
We offer flexibly scheduled private or corporate customized Spanish, English, Portuguese, Mandarin, French and Italian classes delivered at your location, via LIVE online sessions, or a combination of both.
To find out more about these classes and our translation and interpretation services contact us at inquiries@intisun.com or call (512) 577-2419.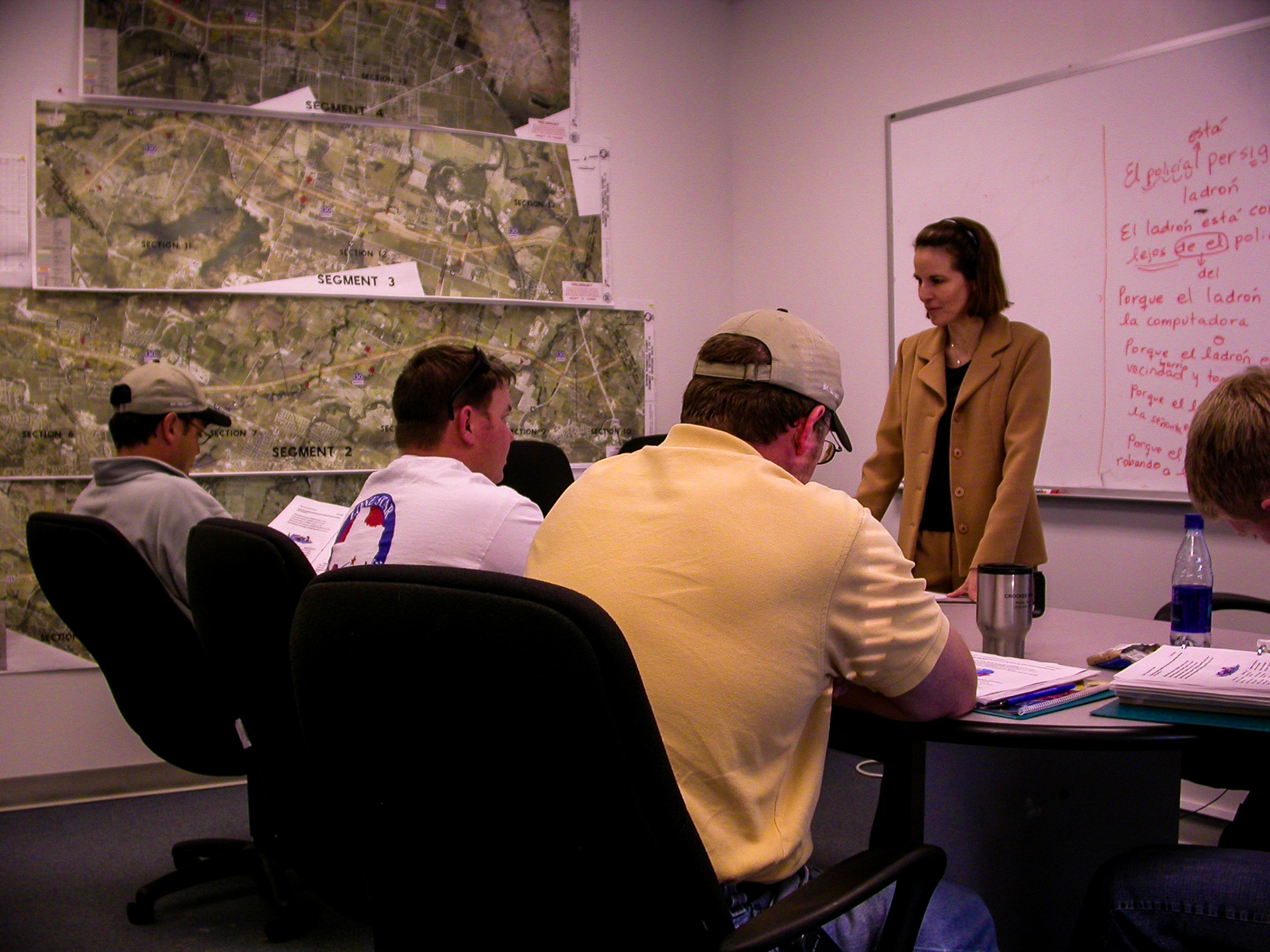 Examples of Language Classes
The following are only examples of a few industries and professionals for which we deliver customized language classes at the beginning, intermediate, and advanced levels:
Small Businesses, Corporations, and Non-profit Organizations
Hi-tech Professionals
Construction Professionals
Healthcare Professionals
Social Services Professionals
Insurance Professionals
Firefighter/EMT Professionals
Law Enforcement Professionals
Human Resources Professionals
Financial and Accounting Professionals
Real Estate Professionals
Legal Professionals
Environmental Professionals
Cleaning Professionals
Customer Service Professionals